Recently, I sat down with Karen, from Shootproof, to talk about how to conquer the chaos we experience in our lives. Listen to the full conversation below.
At the end, send me a message and let me know what is the #1 way you conquer chaos in your own life?
Kids to teach, pets to wrangle, meals to cook, masks to wash… Oh! And your photography business! Let's not forget that!

Ten-year photo pro Sabrina Gebhardt is a master planner, with organizational skills to help you carve out much-needed "white space" in your daily calendar. In this webinar, Sabrina reveals her finely-honed process for creating order out of chaos and finding time for creativity.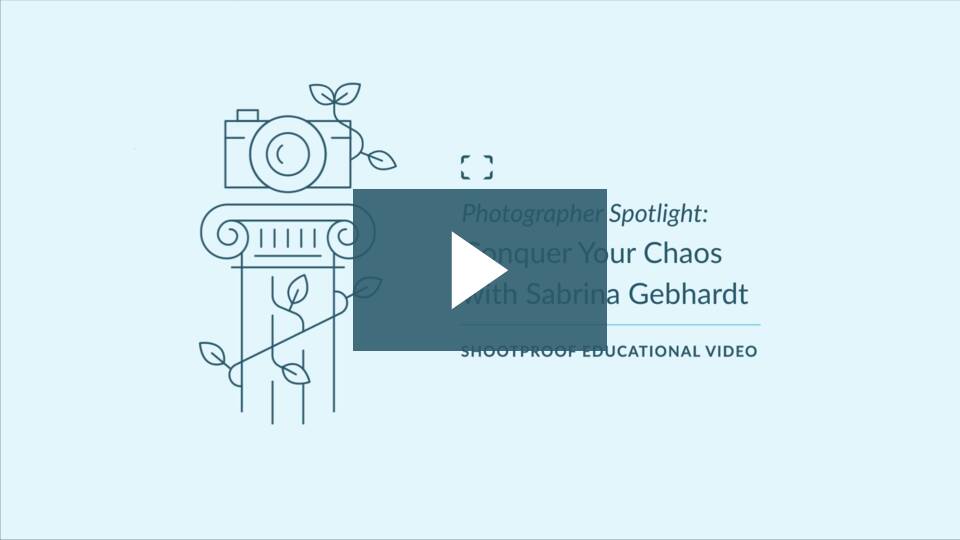 Photographer Spotlight: Conquer Your Chaos with Sabrina Gebhardt
Did, you know I just introduced a NEW totally FREE 3-day mini-course? You don't want to miss it.
Sign up here and you will get the first lesson delivered to your inbox immediately.
Take 3 days to work through the short video lessons and worksheets and get yourself in a position for growth next year. Before you can make any changes in your business, you NEED to take this mini-course. Just trust me, you will love it.